MEDIA ANNOUNCEMENT
FOR IMMEDIATE RELEASE
5 April 2021
Island Oil, Member of Island Oil (Holdings), appoints Vangelis S. Marinakis as Chief Operating Officer
Island Oil Holdings, a group of companies whose main commercial activities revolve around the supply and trading of marine bunker and lubricants, announces the appointment of Vangelis S. Marinakis to the newly created position of Chief Operating Officer of Island Oil Limited, with effect April 5th, 2021. Mr. Marinakis is bringing with him a wealth of 28 years' experience in ship-management, shipbroking, commodity trading and fund management, having served in various Managerial and Directorship positions.
Chrysostomos Papavassiliou, Managing Director said: "I am very pleased to announce Vangelis's appointment as COO. We are delighted to have someone of Vangelis's calibre join Island Oil. His expertise in shipping operations management will be an enormous asset to the company, as it fits in exceptionally well with its business model and approach. With his appointment we have filled a key role in the discipline of trader-supplier in the global bunker market and we welcome Vangelis as a very unique fit into the Island Oil family."
"It is an honour to become a member of a group which values integrity, quality and customer satisfaction so highly." said Vangelis S. Marinakis. "I am looking forward to contributing to Island Oil's further strengthening and success."
About Island Oil Holdings
Founded in 1992, Island Oil primarily dealt with the marine bunker, lubricant supply and trading. The company was quickly embraced by the industry and was entrusted by blue chip clients from local and international shipping markets, building a strong reputation as a reliable partner-supplier.
Island Oil Ltd is a recognised trader-supplier in the global bunker market. This has been achieved through a client-oriented approach, strong financial management, controlled growth and a highly skilled and trained team of professionals.
Headquartered in Limassol, Island Oil Ltd is the flagship of a group of companies mainly active in the marine and domestic fuels sector. Island Petroleum Ltd, member of Island Oil (Holdings), has physical supply stations in Cyprus, Romania and Israel, while Island Oil has additional offices in Piraeus, Singapore, United Kingdom and Odessa.
Vessels utilised for bunkering and/or cargo transportation are managed in-house by Petronav Ship Management Limited: www.petronav.com.cy, which is also a member of the Island Oil Holdings group.
Island Oil is a member of IBIA, BIMCO, CYMEPA, CSC, and CMC.
For additional information, visit www.island-oil.com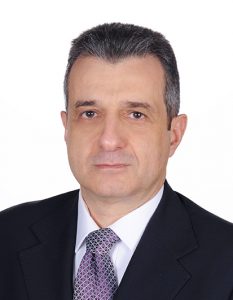 Vangelis S. Marinakis
Chief Operating Officer
Island Oil Limited
Telephone: + 30 210 4180550
Fax: +30 210 4180585
Email: coo@island-oil.com
Media contact:
Adonis Violaris, Chief Marketing Officer, marketing@island-oil.com