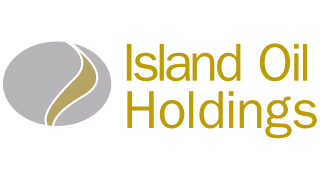 Scope of duties
This position is responsible to provide support to users of the Company offices and vessels for any IT related issues and checks for any issues regarding hardware and software. The Network and Security Engineer is also responsible to maintain and further develop existing IT Infrastructure.
Responsibilities
Design, implement, and manage network infrastructure, including routers, switches, firewalls, and VPNs.
Monitor network performance, troubleshoot issues, and ensure high availability.
Develop and enforce security policies, procedures, and best practices.
Respond to security incidents and perform incident analysis and reporting.
Stay up to date with the latest security threats and trends and proactively recommend security improvements.
Collaborate with the rest of the team to ensure network and security alignment with business goals.
Provide guidance and training to team members and end-users on security best practices.
Maintains the IT infrastructure.
Provides user support for IT related issues of the company and its branch offices.
Maintains and supports IT related issues on board company's vessels.
Assists with maintenance of company's websites.
Executes any other duties assigned by the IT Supervisor.
Develops automation scripts to automate various tasks.
Implements Company's QMS and makes suggestions for improvements
Required Qualifications / Competencies
Bachelor's degree in Computer Engineering, Information Technology, or in a related field.
3+ years of experience in network and security engineering roles.
Strong knowledge of network protocols, routing, and switching.
Experience with firewall configuration and intrusion detection/prevention systems.
Proficiency in network and security tools and technologies.
Excellent problem-solving and communication skills.
Ability to work independently and as part of a team.
Strong commitment to security best practices and continuous learning.
2+ on Database administration (Oracle, MS SQL)
Experience in development of automation scripts (C#, python, bash) will be considered as an advantage.
Analytical mind and problem-solving aptitude.
Ability to perform well in a fast-paced environment and meet deadlines.
Excellent verbal and written communication skills in both English and Greek languages.
Location: Limassol, Cyprus


All applications will be treated with strict confidentiality. Applicants must be able to reside & work within EU.
An excellent package, including provident fund and medical insurance will be offered to the successful candidate according to qualifications and experience.
If you wish to apply for this position, kindly send your CV at : careers@island-oil.com