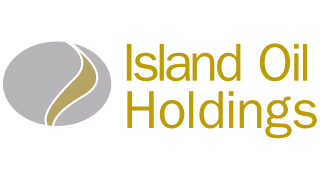 Responsibilities
Troubleshoots, debugs and upgrades existing software.
Creates technical documentation for reference and reporting.
Works with customers or departments on technical issues including software system design and maintenance.
Maintains inventory and asset configuration documentation.
Monitors the performance of servers, software, and hardware.
Maintains the IT infrastructure.
Provides user support for IT related issues for the group.
Implements the Group's Management System and proposes suggestions for improvements.
Automates various IT functionalities through scripting.
Executes any other duties assigned by the IT Manager.
Additional Responsibilities:
Installation, configuration support and deployment of Server Hardware, DAS and iSCSI Storage, PCs, POS, Networking equipment, VMware, ESXi, Windows (Server and Client) Operating Systems, Active Directory, Cisco networking, Antivirus and Windows Applications. Secure IT Infrastructure.
Maintenance of Server, PC, POS, Networking Equipment, O/S, application and antivirus updates and upgrades. Provides after hours support for programmed updates and maintenance as well as unscheduled incidents.
System, Network and Disaster Recovery Systems, Backup, Firewall and Antivirus monitoring and troubleshooting to ensure the availability of resources and services to internal and external clients.
Required Qualifications / Competencies
Degree in Computer Science, Engineering, or other related field.
3+ years Relevant Experience as System Administrator in a similar position.
A solid understanding of LAN/WAN networking
Outstanding collaboration and communication skills
Strong understanding of database development, i.e. MSSQL Server, Oracle SQL stored
procedures, functions, indexes, and query optimization
Knowledge of system security techniques
Strong problem solving and interpersonal skills.
Able to work in a team and independently.
Analytical mind and problem-solving aptitude
Ability to perform well in a fast-paced environment.
Knowledge of Azure and AWS
Fluency in Greek and English, both verbal and written languages
Knowledge of Linux Environment and automation will be considered as an advantage.
All applications will be treated with strict confidentiality. Applicants must be able to reside & work within EU.
An excellent package, including provident fund and medical insurance will be offered to the successful candidate according to qualifications and experience.
If you wish to apply for this position, kindly send your CV at: careers@island-oil.com