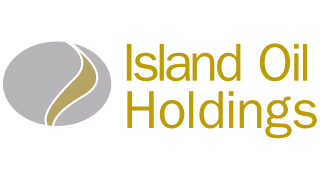 Scope of duties
The CRA works closely with Credit Managers and the CKYCO and assists/supports the team by carrying out insurance and KYC administration as well as various other administrative tasks. The CRA also carries out general support and assistance to the Credit Risk Department as required/requested by the GCRM.
Responsibilities
Creates and updates customers in Danaos Software once credit approval is granted.
Creates and updates suppliers in Danaos Software. In the case of suppliers for NavTech Supplies Ltd, creates and updates the suppliers in EasyEnquiry System.
Applies for, manages and monitors credit insurance applications (also in consultation with CFO).
Provides assistance and back up to CKYCO for KYC requests from suppliers or to clients/suppliers.
Prepares, on a daily basis, the vessel report in relation to problematic Debtors, showing the vessel position and the outstanding amount. Information is downloaded from relevant databases and Danaos Software.
Assists CKYCO with insurance matters, as needed.
Provides general assistance to Credit Risk Department as required by GCRM.
Implements Group's Management System and makes suggestions for improvements.
Required Qualifications / Competencies
A degree of equivalent qualification from a tertiary institution recognized within a relevant field of LCCI Intermediate or Accounting or any other business-related subject (minimum three years program).
Minimum two years' experience in a similar administrative position
Excellent administrative and organizational skills.
Ability to work under pressure.
High attention to detail.
Ability to adhere to deadlines.
Has a proactive approach.
Good team player.
Possesses a strong sense of ethics and accountability.
Strong communicator with excellent analytical, verbal and written skills in English and Greek languages.
Strong organizational and problem-solving skills.
Computer literate.
Location: Limassol, Cyprus


All applications will be treated with strict confidentiality. Applicants must be able to reside & work within EU.
An excellent package, including provident fund and medical insurance will be offered to the successful candidate according to qualifications and experience.
If you wish to apply for this position, kindly send your CV at : careers@island-oil.com