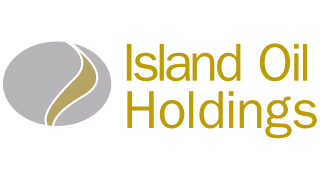 Scope of duties
This position is responsible for providing administrative support to the Physical Operations Department to operate efficiently.
Responsibilities
Handles daily telephone calls.
Daily updates of the Group's Software.
Monitors and follows up the Physical Operations Manager's email correspondence.
Maintains and monitors the department's agreements/legal documents and updates the related software accordingly.
Provides and /or performs administrative assistance with daily tasks (including photocopying, filing, typing of documents).
Arranges necessary paperwork for customs after completion of loadings.
Performs travel arrangements such as tickets, hotels, taxis, prepayment requests as needed.
Prepares expense reports i.e. submitting company credit card expenses, cash and payment requests for the department.
Prepares and sends wishes for all international holidays to customers, suppliers and associates.
Maintains and monitors the gifts registry.
Handles any other administration duties as requested by the Physical Operations Manager
Implements the Group's Management System and makes suggestions for improvement.
Required Qualifications / Competencies
A degree or equivalent qualification in Business or Office Administration or any other related subject (minimum a three-year program).
Excellent interpersonal skills – positive energy, pleasant personality.
Ability to prioritize and organize workload and liaise effectively with other parties.
Detail-oriented individual with strong written and verbal communication skills.
Excellent command of the Greek and English languages, both written and spoken.
A positive attitude to dealing with people, including staff and suppliers.
Previous experience in a similar position will be considered as an advantage.
Computer literate.
Possesses a strong sense of ethics and accountability.
Ability to work independently as well as part of a team.
Ability to administer and work under pressure.
Ability to adhere to deadlines.
Have a proactive approach.
Location: Limassol, Cyprus

All applications will be treated with strict confidentiality. Applicants must be able to reside & work within EU.
An excellent package, including provident fund and medical insurance will be offered to the successful candidate according to qualifications and experience.
If you wish to apply for this position, kindly send your CV at careers@island-oil.com