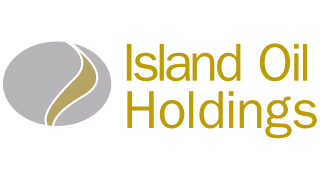 Scope of duties
This position is responsible to support the implementation and updating of the Management System with the aim of compliance and continuous improvement. This role also necessitates the gathering, analysing and verification of data for the Group's Sustainability Report.
Responsibilities
Ensures the Management System is established, implemented, maintained, and constantly improved in accordance with ISO standards that the Group is certified and other relevant legal and industry requirements.
Supports in the execution of the internal and external audits of the Group.
Ensures the proper revision and distribution of the Management System Documents.
Prepares reports and other supporting documents for various meetings (such as H&S Committee meetings, Management Meetings etc.)
Prepares the Objectives, Monitoring Cards and follows-up on related updates.
Reports all deficiencies or improvements of the Management System to the HSQE Executive and executes any changes.
Supports the development of Group's Sustainability Report in line with international reporting frameworks including tracking and quantitative analysis of agreed environmental and social metrics working across the Group's Departments and Subsidiary Companies to compile and analyze, data collection and tracking, including verification, within agreed timelines.
Ensures that all employees are aware of the Management System.
Ensures the correct distribution and upkeep of the Management System.
Required Qualifications / Competencies
A degree or equivalent qualification from a tertiary institution recognized within a relevant field of engineering or physical science (minimum three years program).
At least two (2) years of working experience within the shipping industry, preferably in a similar position will be considered an advantage.
Knowledge of ISO 9001:2015, 14001:2015, 45001:2018 systems.
Certified ISO Auditor.
Ability to administer, work under pressure and adhere to deadlines.
Have a proactive approach.
Possesses a strong sense of ethics and accountability.
Strong communicator with excellent analytical, verbal, and written skills.
Strong organizational and problem-solving skills.
Strong English and Greek language communication skills, both writing and verbal.
Computer literate.
Location: Limassol, Cyprus


All applications will be treated with strict confidentiality. Applicants must be able to reside & work within EU.
An excellent package, including provident fund and medical insurance will be offered to the successful candidate according to qualifications and experience.
If you wish to apply for this position, kindly send your CV at : careers@island-oil.com