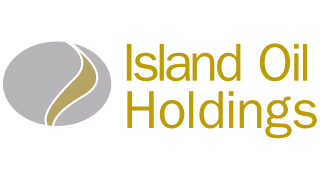 We are expanding our Administration Department and are seeking to recruit an additional Front Office Administrator.
Scope of duties
The role of the Front Office Administrator is to act as the first point of contact for visitors and callers and to undertake a range of secretarial tasks, offering administrative support across the organisation.
Responsibilities
Greets guests as soon as they arrive at the premises and directs visitors to the appropriate person and office / floor.
Answers, screens and forwards incoming phone calls in a professional manner while taking complete messages from callers, including full name, brief and concise message.
Provides basic and accurate information via phone/email and in-person.
Receives, sorts register and distributes all incoming and outgoing daily mail/faxes/emails/deliveries/courier services and maintains registries up to date.
Arranges travelling such as tickets, hotels, taxis and company credit cards expenses as directed by the position's superior.
Develops and maintains an updated address book database.
Updates calendars, scheduled meetings, monitors conference rooms' bookings and keeps records.
Ensures reception area and conference rooms are tidy and presentable with all necessary stationery and material (e.g. pens, forms and brochures) and offers beverages to visitors.
Orders and monitors general office supplies such as stationery/ kitchen/cleaning etc and keeps records of the inventory.
Keeps stock of the company Group stationery (letterheads, envelopes etc) and places orders.
Follows up on cash and payment requests as directed by the position's superior.
Orders staff meals in liaison with the HR department.
Keeps and monitors departmental petty cash used for various office expenditures.
Communicates verbally and in writing ensuring that all administration duties are completed accurately and delivered with high quality and in a timely manner in close liaison with the department's superior.
Liaises with the company's driver.
Performs general secretarial duties including photocopying, filing, typing documents and other duties as assigned by the position's superior.
Implements the Group's Management System and makes suggestions for improvements.
Required Qualifications / Competencies
Higher Education diploma.
At least (3) years of working experience in a similar position.
Ability to administer, work under pressure and adhere to deadlines.
Possesses a strong sense of ethics and accountability.
Excellent command of the Greek and English languages.
Computer literate.
Customer service oriented, pleasant personality, professional appearance.
Telephone etiquette and excellent organisational and communication skills.
Location: Limassol, Cyprus


All applications will be treated with strict confidentiality. Applicants must be able to reside & work within EU.
An excellent package, including provident fund and medical insurance will be offered to the successful candidate according to qualifications and experience.
If you wish to apply for this position, kindly send your CV at : careers@island-oil.com