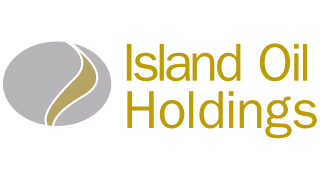 Scope of duties
This position works closely with the CFO and assists the CFO to run the department smoothly. CFOA handles administrative matters for the Accounting and Finance Department.
Responsibilities
Acts as Personal Assistant to the CFO providing assistance and support for all CFO administrative matters.
Arranges regular departmental meetings, prepares agenda and follows up on agreed action by departmental staff.
Acts as link between CFO, departmental staff and other departments in relation to matters pending CFO approval or consideration.
Liaises with Executive Administrator /PA to CEO in relation to meetings and other matters concerning CFO and CEO.
Distributes incoming correspondence and documents to the Accounting & Finance Department.
Monitors departmental KPI's and communicating results accordingly to the Accounts and Quality departments. Follows up on areas that require improvement.
Liaises with Accounting & Finance department staff, other departments' staff and overseas subsidiaries regarding outstanding issues requiring CFO's attention.
Liaises with external parties including banks, auditors and other parties in relation to matters requiring CFO's attention (e.g. account openings, due diligence forms, AML documents, KYC forms, FATCA questionnaires, renewal of facilities, granting new loan facilities).
Handles various departmental administration tasks such as arranging for documents to be signed, completion of forms, scans, preparation of documents to be dispatched to auditors/lawyers/IOHL, handling of requests to be communicated to the CFO, Due Diligence etc.
Monitors the Bunker Delivery Report (BDR) Register, ensuring the timely registration, recording restocking and delivery, as necessary.
CFOA may be required to undertake tasks in relation to CFO general scope of responsibilities and departmental needs in general, not specifically listed herewith.
Implements the Group's Management System and makes suggestions for improvements.
Required Qualifications / Competencies
University degree in Accounting and/or Finance or other Business or Finance related subject
Previous relevant experience will be considered as an advantage
Excellent administrative and organizational skills
Ability to work under pressure, complete tasks effectively and meet deadlines
Ability to communicate effectively with international customers, suppliers and other third parties
Sound experience in spreadsheet applications
Excellent command of the Greek and English languages
Location: Limassol, Cyprus


All applications will be treated with strict confidentiality. Applicants must be able to reside & work within EU.
An excellent package, including provident fund and medical insurance will be offered to the successful candidate according to qualifications and experience.
If you wish to apply for this position, kindly send your CV at : careers@island-oil.com